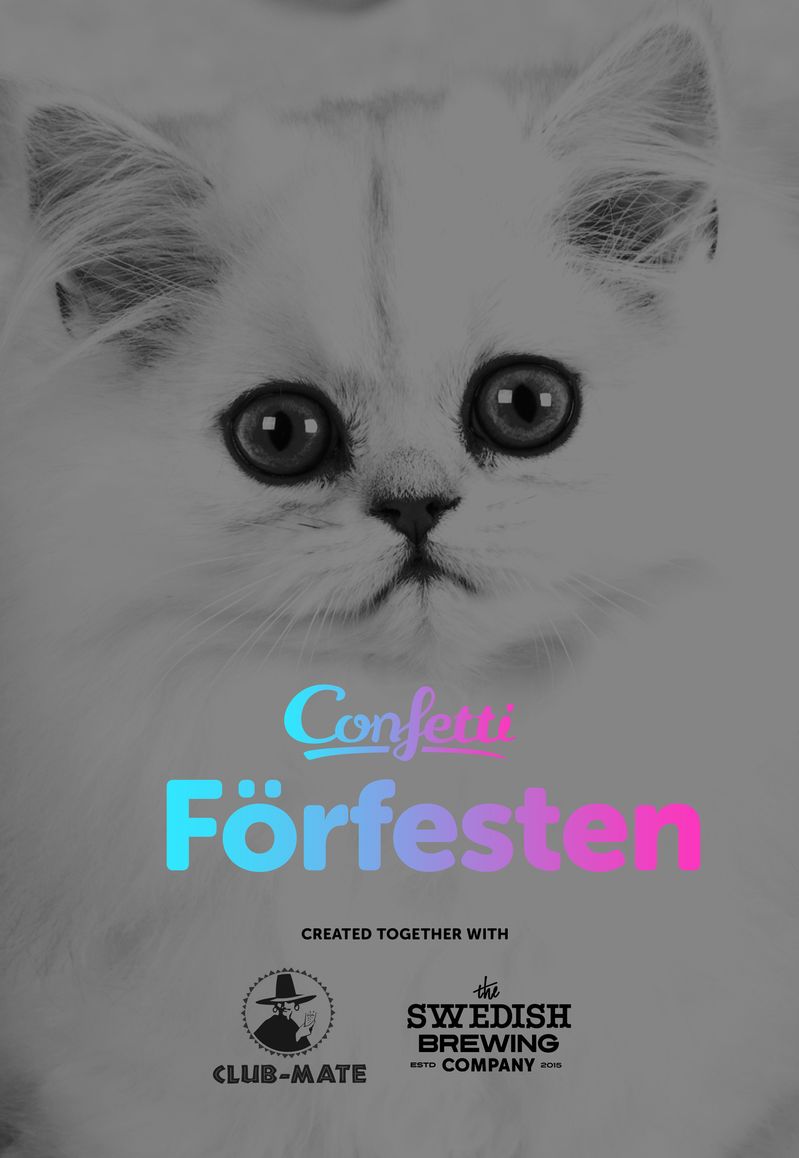 Organize a förfest for Festen!?!
Together with our friends at Club-Mate and The Swedish Brewing Company we're letting 10 people organize a förfest for Festen. YAY! All you need to do is to invite 45 friends/colleagues/family members/boyfriends/girlfriends/tinder-dates to your home/studio/office/garden or what not. We'll make sure that you'll have plenty of snacks and plenty to drink. At around 9 pm we'll pick you with a bus at the address you've given us and take you all to Festen and Nobelberget. You'll all get Festen-bracelets and will skip the line (if there is one). We have enough of drinks, snacks and buses for 10 förfester.

Think this sounds like fun? Apply now!